by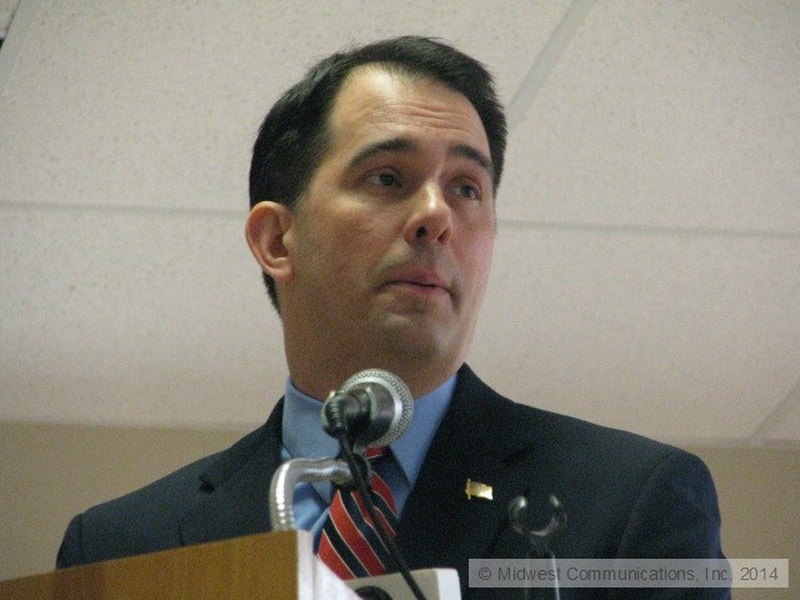 MILWAUKEE, Wis. (WSAU) -- Governor Scott Walker is apparently ready to weigh in on the remaining Presidential candidates.
The Governor's office has announced that Walker will say who he supports during a segment of a Milwaukee radio station's morning show, just before he makes an appearance at a Rothschild business Tuesday morning. Several pundits predict Walker will endorse Ted Cruz, who made several complimentary remarks about Walker during a Rothschild campaign stop Monday.
Walker will be speaking to the staff at Chase Outdoors at 9:15 AM before signing Assembly Bill 700 into law. Assembly Bill 700 won't have an immediate effect, since it changes the dates and the language of the law for wolf hunting and trapping. The new law, once signed, will require the Department of Natural Resources to establish a wolf hunting and trapping season if those wolves are not listed on the endangered species lists. Right now, wolves are considered an endangered species due to a Michigan judge's ruling last year. Wisconsin, Michigan, and Minnesota officials are working to overturn the federal judge's ruling.
Once signed, the new law will set the annual open season for wolf hunting and trapping from October 15 of each year in which wolf hunting and trapping is allowed to the first Saturday in November of each year in which wolf hunting and trapping is allowed.
Governor Walker is traveling around the state signing many bills into law. Yesterday, Walker signed new laws that will help make higher education more affordable for Wisconsin families. The first one provides an additional 500-thousand-dollars in funding this year and next for grants to technical college students. The second one creates a grant program for financial emergencies to be used by students in two-year campuses and the technical college system.
source