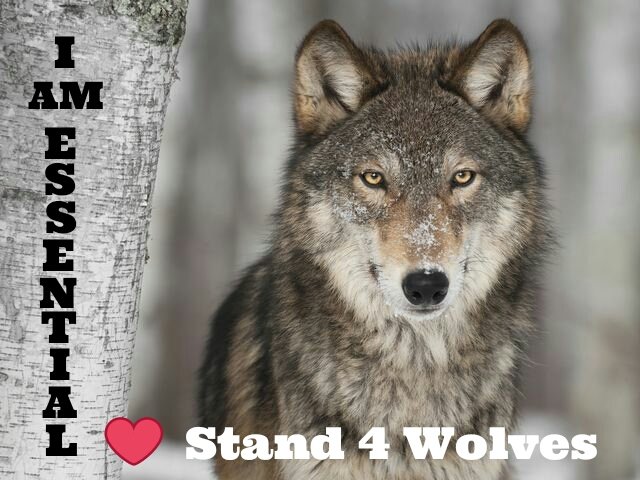 Online Action Event and Tweetstorm in opposition to S. 659 (Bipartisan Sportsmen's Act) and other anti wolf legislation.

Welcome, and thankyou for joining this event. Please partake in our actions to protect wolves. Along with a tweetstorm, this event includes voicing your opposition to proposed legislation online [please see this link for details http://wp.me/p6o9qd-hR
] with an emphasis on S. 659, The Bipartisan Sportsmen's Act, as well as petitions to sign.
Scientists and conservationists assert that wolf populations are not yet viable, and that distributions are not sufficient to constitute recovery. More importantly, existing regulations are not adequate enough protection to ensure persistence of populatio
n numbers, yet the war against the wolf continues into 2016 with Congress' aggressive, officious interference in wolf conservation with proposed legislation that undermines the Endangered Species Act. The Wolves have been thrown under the bus by the approval of an amendment in the Bipartisan Sportsmen's Act [exm.nr/1SCfQO1], which contains language which mirrors other anti-wolf legislation looming in the background. As this is a bit of an emergency event due to the delisting amendment attached to S. 659 (The Bipartisan Sportsmen's Act), it may be a bit rough around the edges. With any luck, I will have our tweetsheet ready to storm on February 9th.

Thank you for joining, your efforts here are appreciated.
Reposted from In the Shadow of the Wolf FB page; source page is HERE
Please folks,
This message is an urgent one. If you can join the Tweetstorm, then please do. If you will, please sign the above mentioned petition by Center for Biological Diversity. These politicians think that they are above science, as well as the will of the people. Let's show them that they can't get away with killing wolves!
Thanks so much,
Lin