Posted: Feb 25, 2016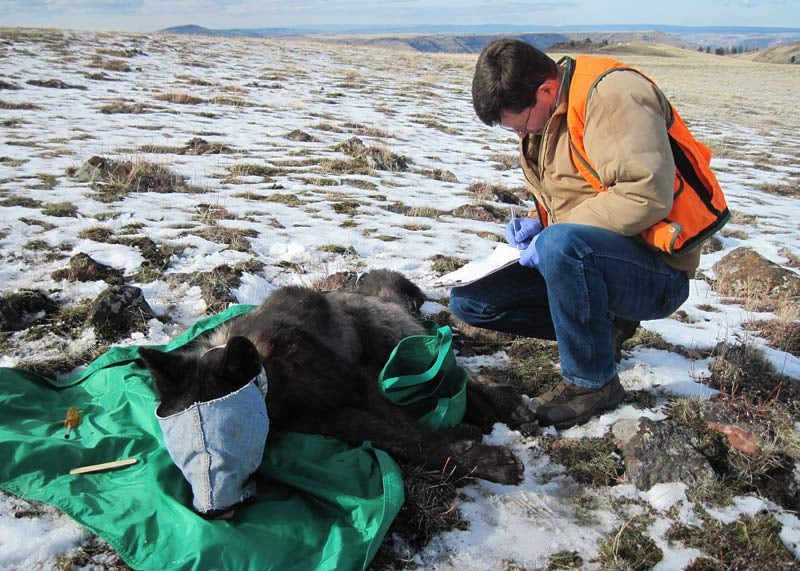 An ODFW biologist in the process of collaring wolf OR-33 in February 2015. Larger wild animals are typically blindfolded while immobilized to protect eyes and to help calm them. (Photo: Oregon Department of Fish and Wildlife)
KLAMATH FALLS, OR (AP) -
Oregon wildlife officials have confirmed that a wolf attacked a 10-month-old calf east of Klamath Falls.
The Herald and News
reports that Jon Muir, a wildlife biologist with the Oregon Department of Fish and Wildlife, says officials determined Tuesday that the calf was attacked by the wolf identified OR-33.
Muir says the calf was still alive when its owner called and hadn't been limping or acting injured.
He says the owners noticed the smell of rotting flesh coming from their herd, which led them to a calf with severe scrape wounds on its rear left leg. Muir says wolf canines are fairly blunt and tend to scrape the skin rather than penetrate it.
OR-33 is a 2-year-old male wolf. Muir says he dispersed from the Imnaha Pack and hasn't settled down anywhere.
source