2 June 2015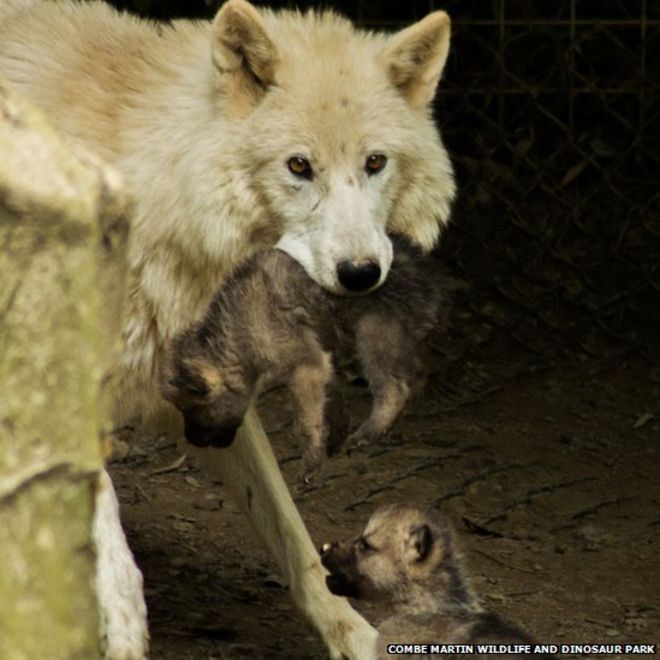 A litter of wolf pups in Devon are believed to be the first of their kind to be born in the UK.
The Combe Martin Wildlife and Dinosaur Park in Ilfracombe said it was excited to welcome the first litter of "endangered" white Hudson Bay wolves.
The animals' natural habitat is in Canada and Alaska and the park say the seven pups are "rare" with "only 12 registered collections in the world".
The parents, Maska and Naira, came from animal parks in Amsterdam and Germany.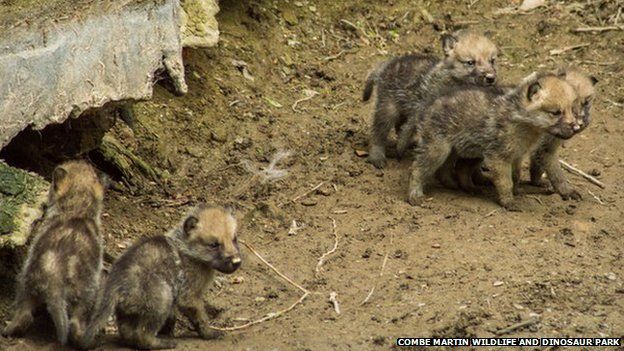 Park Director Dawn Gilbert said: "This is a rather large litter for a first-time mum. The average litter size is four to six and not all of them generally survive.
"It is still early days yet but the pups are making strong progress and mum Naira is carrying out her role brilliantly".
The only other collection of white Hudson Bay wolves in the UK is at a wildlife park near Lincolnshire, but it is understood no litters have been born.
The park said it hoped to sell pictures of the pups to raise funds to build an extension to their enclosure to accommodate them all as adults.
source