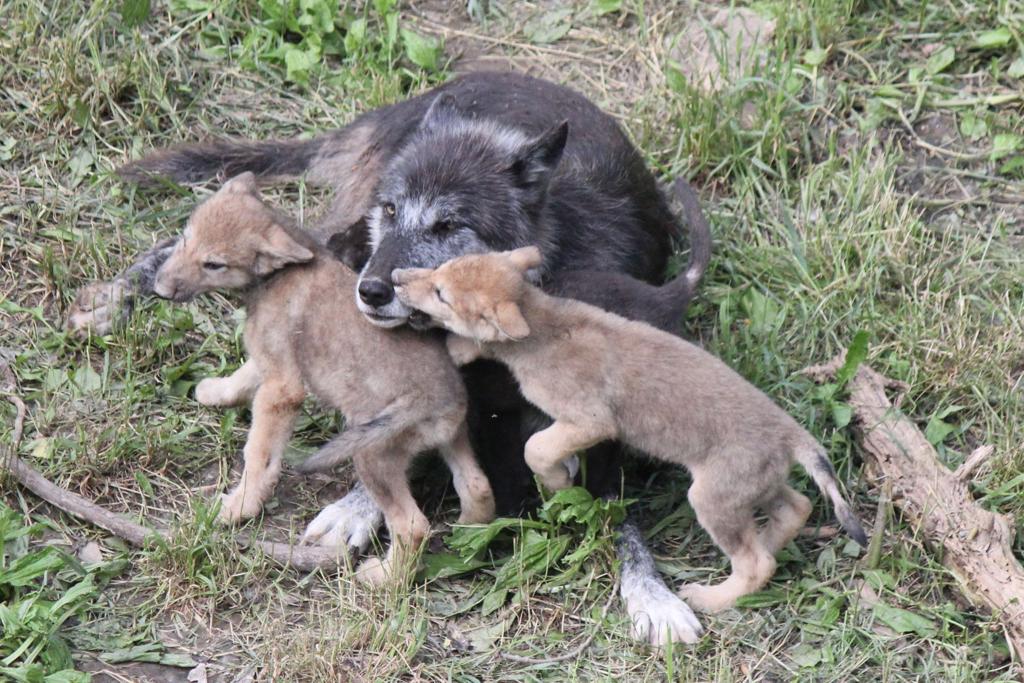 Posted:
Thursday, June 25, 2015
Eight young gray wolf pups are breaking in their teeth at the Lee G. Simmons Conservation Park & Wildlife Safari.

Parents Kenai, 6, and Yahzi, 7, had their second litter on April 30. The litter includes seven pups with gray coats and one with a black coat.

After nearly two months nursing, the pups are now on display in the Wolf Woods in Ashland's Wildlife Safari Park. They're most active in the morning and stay close to their mother as they ease into an adult carnivore diet, which includes fish, eggs, bones and meat.


The litter comes one year after the last wolf pups were born at the park, a five-pup litter also belonging to Kenai and Yahzi.


The new pups bring the population of gray wolves to 107 among 38 Association of Zoos and Aquariums institutions.
source