The following is a translation by Google Translate and myself of the original site ( http://www.skrivunder.com/protest_mot_licensjakt_pa_varg_januari_2015 ). After reading this post, if you would, please click on the above link and enter the information so that you can cast your vote with others in protest. You may wish to keep this page open, as well, so that you know where to put the information.
In any event, please help. Wolves all over the world need our help. Only you can make a difference in their future.
~~~~~~~~~~~~~~~~~~~~~~~~~~~~~~~~~~~~~~~~~~~~~~~~~~~~~~~~~~~~~~~~~~~~~~~
The Wolf Association of Sweden is dismayed at the Swedish authority's, Naturvådsverket, complete neglect of
decisions made by
EU, and on their own authority, have decided to license the hunting of wolves. This goes against Europe's more environmental conscious commission has instructed Sweden to do.
It has been decided that this licensed hunting will last between 2 January and 15 February 2015 and the decisions on how many wolves to be killed will be made regionally by the prefectures.
On September 22, county administrative boards submitted proposals for the minimum levels of wolves allowable to the Environmental Protection Agency.
in mid-October, the Authority then determines the final numbers.
In late October, the Environmental Protection Agency
establishe
s a final management plan.
The authority also allows the hunting of wolves regardless of age and gender unlike before when you were not allowed to hunt young animals.
It is believed that people have killed enough wolves in protective hunts already this year that the quota should be deemed amply filled.
We see this as a very serious transgression against what the Environmental Commission has imposed upon Sweden and therefore, view this purely as a provocation.
Some county boards by their sole decree and bypassing the application process have allowed interested domestic owners to cull wolves. We cannot interpret this act as anything other than covertly hunting without a license.
Therefore, we see no other solution than to petition the EU vigorously to stop this abuse of government law.
Board of Directors
Wolf Association Sweden
Org.number;
802454-48446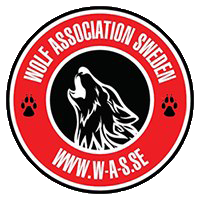 The list will be sent to:
EU, registrar Environmental Protection Agency, Registrar Miljödepeartementet & Swedish Riksdag members. The list will close on the 2nd December 2014.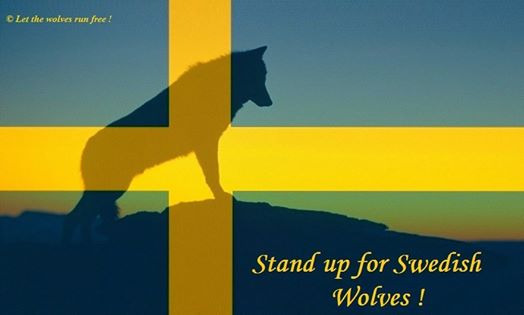 TARGET: EU, EPA, Environmental Department, Members of the Swedish government
HOW TO SIGN THE PETITION:
* First Name
* Last Name
* City
* Country
* E-mail address
* Show your signature in public?
* Yes
* No
Wolf Association Sweden