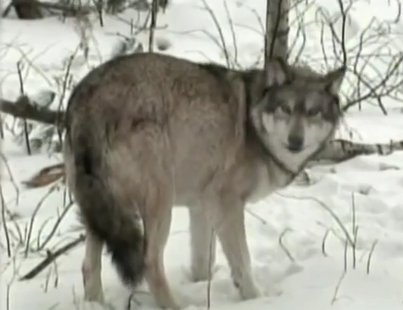 MARSHFIELD, Wis. (WDLB) -- Marshfield's Wildwood Zoological Society is excited to announce the arrival of a new wolf pack.
The Zoo welcomed three new Timber wolves on Thursday. The wolves are two-and-a-half year-old siblings---two brothers and a sister. They came to Wildwood Zoo from the Wild World of Animals in Pennsylvania, which is a well-known and respected animal education and training company.
Through conversations with officials there, Zoo staff members were able to determine that the wolves would be a great fit at Wildwood. The Wolf Exhibit has been empty since the passing of Nelson earlier this year. During that time, a swimming pool was added, hazardous trees were taken out, and the wolf den was updated. The new wolves will be named through a promotion organized by the Zoological society.
If you would like to visit the new wolves, their exhibit can be found on the south end of the core zoo area. It is also visible from the Zoo's Large Animal Drive.
To accommodate increased visitors interested in seeing the new Kodiak bear cubs and Timber wolves, the Zoo has temporarily extended its hours. Wildwood Zoo is open daily from 7:30 a.m. until 4:30 p.m. through November 15th. Beginning Monday November 16th, the Zoo will resume its normal winter hours of 7:30 a.m. - 2:30 p.m. Monday- Friday and 7:30 a.m. - 11:30 a.m. Saturday and Sunday.
source