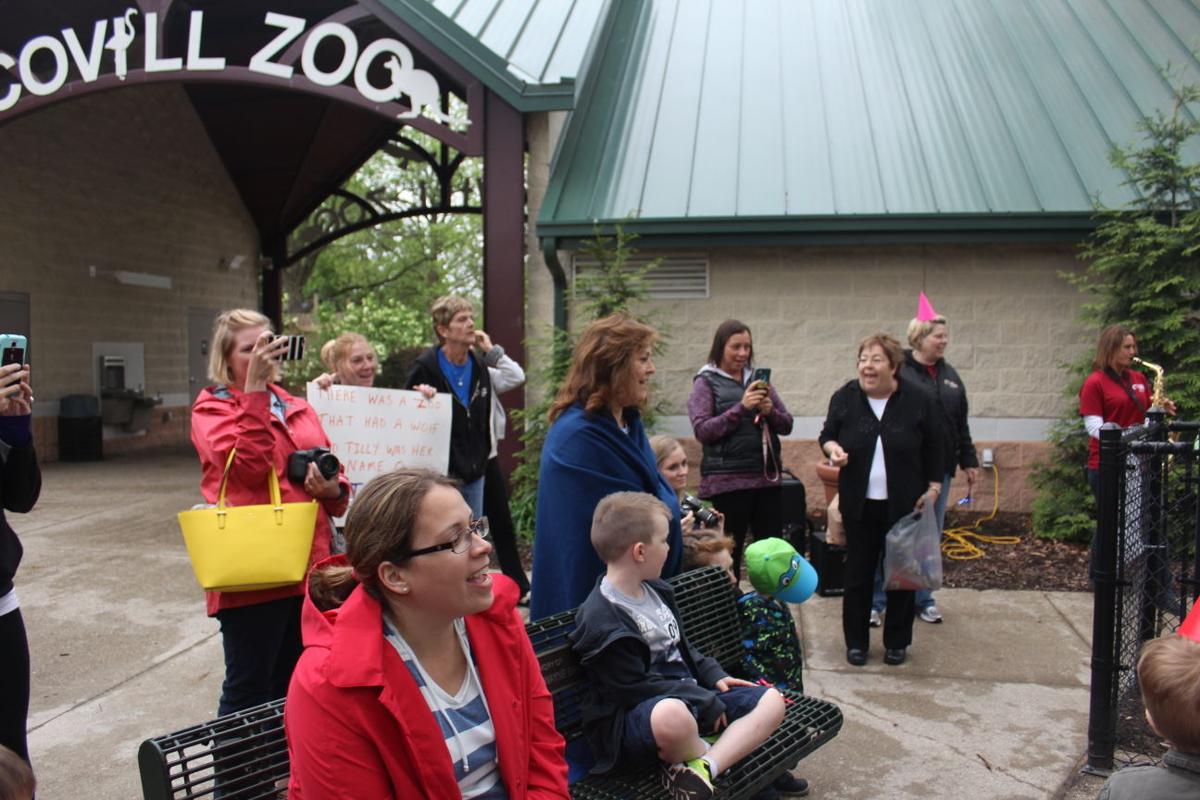 DECATUR – Cloudy skies did not deter the devoted following who turned up at Scovill Zoo for Tilly the wolf's birthday party Wednesday.
It was a moment that 3-year-old Charlotte Broderick has been looking forward to since last year's celebration.
"I videotaped it on my phone," said her mom, Bailey Broderick. "I think we've watched it two to three times a week, all year."
One could see why the event would make an impression. Zookeepers Grace Erker and Mindy Weaver played guitar and saxophone during the singing of "Happy Birthday" and a special song to the tune of "Bingo." Tilly got to enjoy a meat cake topped with hot dogs, while her guests were served cupcakes.
The party also served as a belated welcome for Timber, who was adopted from an animal shelter last fall as a companion for Tilly and whose bloodline is thought to contain some wolf.
Broderick even picked up her 6-year-old son Cooper from school early so that he could join Charlotte and Oliver, 5, to share the event together.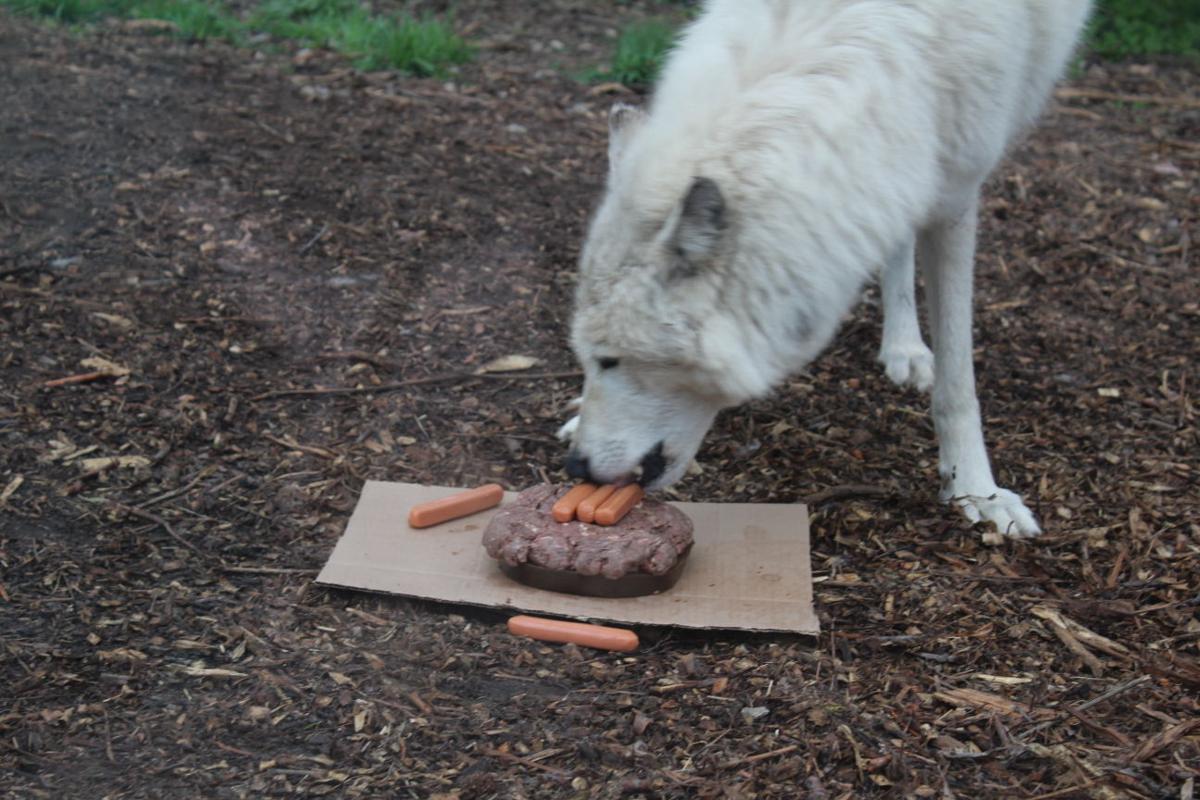 "I wish they would do (birthday parties) for all the animals. My kids love it," she said. "They know that it's Tilly's birthday – like, they think that it's a big deal."
This was Tilly's sixth brithday, but her second party. The event was introduced last year because she was alone after her fellow wolf Mowgli died, and keepers were looking for ways to give her more enrichment.
"We were trying to increase the amount of enrichment we were putting in her environment, just because we knew she was by herself and probably a little lonely," said keeper Heather Purdeu. "It was so positive last year that we actually had people ask us if we were doing it again this year."
Both animals seemed to enjoy the extra attention, frequently heading up to the glass window the exhibit to peer at the excited visitors. Keepers also gave them papier-mache balloons with treats inside.
Amir and Rebecca Lilienthal brought their three children: Jordan, 4, Henry, 2, and Benjamin, 13 weeks.
The two older boys often use the nearby playground, said Rebecca Lilienthal, so they have been able to see Tilly and Timber through the fence, even when the zoo is closed.
"What kid doesn't love a good birthday party?" she said.