| | |
| --- | --- |
| | An opportunity for the American people to unite and demand wildlife management reform and take steps to restore our national heritage |
Dear Lin ,
It's very exciting to have this year's event only a mere weeks away! We wanted to take this time to remind you that you can
purchase your tickets for OR7 — The Journey
. The screening will take place on
Friday August 7
. Tickets are $10 and can also be purchased at the door. Filmmaker Clemens Schenk and Amaroq Weiss with the Center for Biological Diversity will will lead a Q&A session following the film. Doors open at
6pm
with music by Neil Haverstick. Film begins at
7pm
.
OR7 - The Journey film screening
Special Presentations
The full-day program on
Saturday August 8
is
free
and will offer information about the plight of red wolves, the decline of wolves in Alaska, and the need to reform the McKittrick Policy, which continues to fail imperiled wildlife species, further hampering their recovery. The evening portion of the program will offer a look into efforts to end wildlife killing contests on public and private lands in America.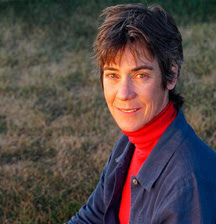 We are excited to announce that
Louisa Willcox
will be joining us on
Sunday August 9
for an important presentation on the government's push to strip the grizzly bear of protections afforded under the Endangered Species Act. The program will also offer a critique of the role state agencies play in wildlife management and why there is a strong need for a complete overhaul of state wildlife management policies.
Sunday's
program will also examine the current hazing of the last genetically pure herd of buffalo in and around Yellowstone National Park.
Sunday's

program is free, too.
Support the Event
Sincerely,
Brett Haverstick
Organizer