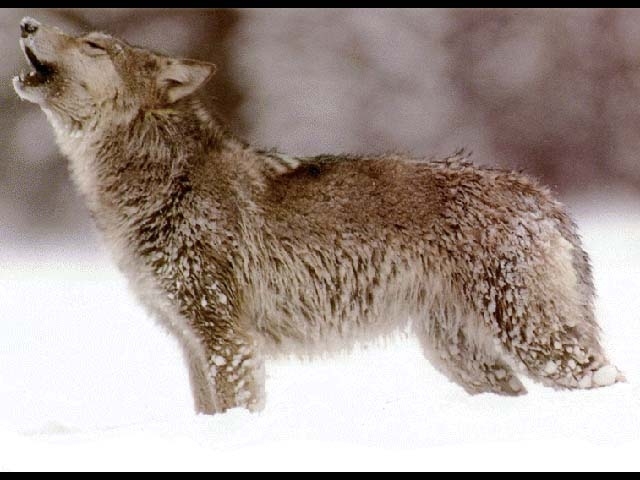 Posted: Aug 10, 2012
MADISON (WKOW)
-- A coalition of groups filed a lawsuit in Dane County court to try to keep dogs out of the state's upcoming wolf hunt until additional safeguards for dogs are put in place.
Attorney Carl Sinderbrand said a federation of humane societies and others want training hours to be specified to limit the amount of animals in wolf territory, and want breed restrictions to limit the wolf hunt to scent-hounds, instead of sight-wounds. Sinderbrand said sight-hounds would be more likely to have confrontations with hunted wolves.
Sinderbrand said a number of hunting dogs are already killed each year in Wisconsin during the bear hunting season.
Thousands of applications for the wolf hunt have already been received by state officials. This October's hunt will be the first since wolves were removed from the endangered species list.
Wisconsin is the only state to allow dogs to participate in the hunt for wolves.
There are some limits in place for hunting dogs in the upcoming wolf season, including restricting dogs to a certain part of the season, limiting training to certain months, and allowing no more than six dogs per hunting party.
The Department of Natural Resources administers the wolf hunt. Spokesman Bill Cosh declined comment on the request for a court injunction, citing the pending nature of the lawsuit.
Sinderbrand said rules for the use of dogs during the bear hunting season were largely applied to wolf hunting, even though bears are inclined to retreat from trailing dogs up trees, while wolves can confront tracking dogs over territory, or in protecting their young.
A representative of the Wisconsin Bear Hunters Association told Madison.com wolves typically shy away from contact with dogs, and hunters use practices to keep their dogs out of harms way.
source